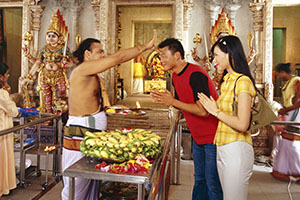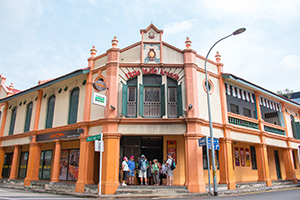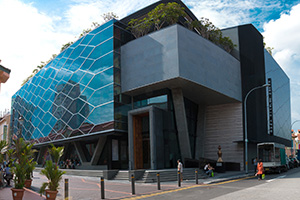 Departs: 10:30am every Tue/Thu/Sat
Please check-in 15 minutes prior to tour time.
Meeting Point: Outside Indian Heritage Centre, 5 Campbell Lane
Allow yourself to savour the magic and be seduced by the sights, sounds, and smells of Little India. Check out the important landmarks as well as the signature establishments in this colourful ethnic precinct through this 2-hour walking tour.
What to Expect
Follow your expert local guide into the narrow streets between the pre-war shophouses and browse along the five-foot-ways where vendors peddle spices, gold, flower garlands, and saris. Explore the wet market and visit booths selling fresh fruits and veggies, spices and fresh meats. Sample some local Indian pastries and visit the popular Sri Veeramakalimamman temple to experience the rich culture of the Indian community in Singapore. Amuse your senses on this exciting urban adventure!
1. All tours run as scheduled. However, the Walking Tour may not be available on some dates. Please check this space for any updates or changes to the schedule.


The Walking Tour will not be available during 13th to 18th September 2017.

2. Please show up at the designated meeting point 15 minutes before the advertised tour time. The Little India Walk departs at 10:30am (please show up at 10:15am) from 5 Campbell Lane, Outside Little India Heritage Centre. All walking tour groups will depart punctually.
The Walking Tour is a rain or shine programme. Please bring along a bottle of water, a cap/visor, an umbrella/poncho, sunblock and of course, your camera to capture "historic" moments.
We pride ourselves on having some of the best guides in the business. Yes, we connect great independent guides to smart travellers. If you loved the experience and wish to tip your guide, you may do so after the tour. Gratuities should be given in cash only.
Tipping Guide:
While tipping is voluntary, many travellers often ask what is the norm. Here is a rough guideline for guests…

$10 – If you thought it was okay
$20 – If you thought the guide was quite a good storyteller
$30 – If you were impressed and thought it was just excellent